How to build an income-seeking strategy with ETFs
Webinar
Summary
In this webinar, BlackRock will dive into how you can use ETFs as a low-cost solution to help enhance and simplify the process of finding income. The speaker will cover important considerations and ETF solutions, such as bond and dividend paying stock ETFs, to enhance an income-seeking strategy.
Speaker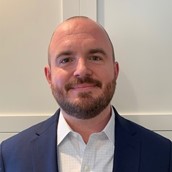 Sean Murphy
CFA, Vice President, iShares Product Consultant
Sean Murphy, CFA, Vice President, is an iShares Product Consultant for BlackRock. He is responsible for researching, analyzing, and evaluating a broad range of investment solutions and delivering these insights to internal partners, as well as to end clients.
His service with the firm dates back to 2014. Before his current role, Sean was an iShares Investment Management Associate, where he helped educate financial advisors on the application and benefits of using iShares ETFs. Partnering with an Investment Management Consultant, his team focused on ETF sales for Merrill Lynch advisors across the Northeast and Mid-Atlantic regions.
Prior to joining BlackRock, Sean spent 12 years at Citi. The bulk of that time was spent as an Equity Sales Trader, specializing in the execution of ETFs and international equities for both financial advisors as well as institutions.
Sean graduated from Fordham University in 2002 with a bachelor's degree in Finance and a minor in Economics. He subsequently received his MBA from Fordham's Gabelli School of Business with a concentration in Corporate Finance.