EMPOWER the Female Investor: Navigating financial planning challenges
Webinar
Summary
Many women may face common financial planning challenges throughout their lives, including unpredictable life events and retirement planning hurdles. In this presentation, Goldman Sachs Asset Management takes a deeper dive into many of these potential challenges, discusses methods to address them, and identifies ways that women can empower themselves financially.
Speaker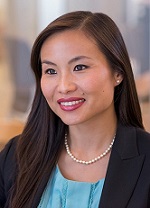 Candice Tse
US Head of Market Strategy - Strategic Advisory Solutions
Candice is the US head of market strategy within Strategic Advisory Solutions. She is responsible for economic and market strategy, along with client engagement on investment solutions. Prior to her current role, Candice worked in Fundamental Equity Product Management, Institutional Sales with a focus on relationship management and business development, and as a team leader for institutional equity in portfolio administration. Her areas of expertise include ESG and impact investing, Womenomics, and emerging markets. Candice earned a BS in marketing, magna cum laude, from Rutgers University and an MBA in finance and management from Columbia Business School.