Embracing the Uncertainty of China while Investing in Emerging Markets
Webinar
Summary
In this session, a panel of experts from Matthews Asia analyzes three themes that they believe can move the needle for international investments: (1) the growing importance of China as an investment destination despite geopolitical and regulatory headwinds, (2) Asia's role as the second hub of global innovation, and (3) the evolution of the emerging markets asset class.  Andy Rothman, Investment Strategist, David Dali, Head of Portfolio Strategy, and John Paul Lech, Matthews Emerging Markets Equity Fund Portfolio Manager, will share their perspectives on investor concerns about investing in China, investment themes they believe are the key to future growth opportunities within emerging markets, and factors that drive good stock selection for any company in any market.
Speakers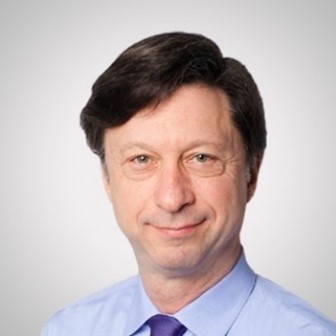 Andy Rothman
Investment Strategist, Matthews Asia
Andy Rothman is an Investment Strategist at Matthews Asia. He is principally responsible for developing research focused on China's ongoing economic and political developments while also complementing the broader investment team with in-depth analysis on Asia. In addition, Andy plays a key role in communicating to clients and the media the firm's perspectives and latest insights into China and the greater Asia region. Prior to joining Matthews Asia in 2014, Andy spent 14 years as CLSA's China macroeconomic strategist where he conducted analysis into China and delivered his insights to their clients. Previously, Andy spent 17 years in the US Foreign Service, with a diplomatic career focused on China, including as head of the macroeconomics and domestic policy office of the US Embassy in Beijing. In total, Andy has lived and worked in China for more than 20 years. He earned an M.A. in public administration from the Lyndon B. Johnson School of Public Affairs and a B.A. from Colgate University. He is a proficient Mandarin speaker.

David Dali
Head of Portfolio Strategy, Matthews Asia
David Dali is Head of Portfolio Strategy at Matthews Asia. In his role with the investment team, David serves as a macro thought leader, and also serves as a proxy for Portfolio Managers, providing individual portfolio insights and analytics to clients. Prior to joining Matthews Asia in 2015, he was a Portfolio Strategist for BlackRock with the firm's Multi-Asset Emerging Markets Allocation Fund. David has more than 25 years of investment experience in broad emerging markets, with the majority of his career spent as a trader and portfolio manager allocating across equity, fixed income, currencies and derivatives within both long-only and long-short strategies. He earned a Bachelor of Science in Commerce from Santa Clara University.