Summary
In 2021 and beyond, it is increasingly evident to Goldman Sachs Asset Management that global policymaking will be less governed by the latest political victory than by the realities of massive sovereign deficits, shifting demographics, and environmental conditions. COVID-19 only accelerated this climate of change and the need for prescriptive solutions and investment. Join Goldman Sachs Asset Management in this webinar as they discuss important lessons from 2020, their macro expectations, and their suggested framework for positioning in 2021.
Speaker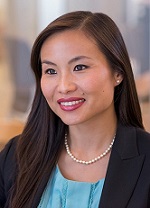 Candice Tse
US Head of Market Strategy - Strategic Advisory Solutions
Candice is the US head of market strategy within Strategic Advisory Solutions. She is responsible for economic and market strategy, along with client engagement on investment solutions. Prior to her current role, Candice worked in Fundamental Equity Product Management, Institutional Sales with a focus on relationship management and business development, and as a team leader for institutional equity in portfolio administration. Her areas of expertise include ESG and impact investing, Womenomics, and emerging markets. Candice earned a BS in marketing, magna cum laude, from Rutgers University and an MBA in finance and management from Columbia Business School.