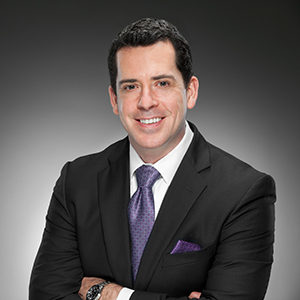 Scott Whatley
President, E*TRADE Financial Corporate Services, Inc.
Scott Whatley is President of E*TRADE Corporate Services. In this role, he is responsible for leading E*TRADE Corporate Services, including its equity compensation and student loan payment administration businesses. Scott's team delivers leading stock plan technology and solutions for nearly 1,000 corporate clients and 2 million participants with the goal of service excellence.
With a deep business and equity compensation background, Scott previously served as the Vice President of Sales for E*TRADE Corporate Services.
Prior to joining E*TRADE in 2011, Scott was Regional Director at Verizon Business where he led the professional services and technology consulting practice. He spent seven years in a sales leadership role focused on the Fortune 1000 enterprise segment concentrating on technology integration, application management, and cyber-security consulting services.
Scott earned his bachelor's degree in marketing from Western Carolina University.
A husband and father of three, Scott is an active member in his local community, volunteering with the Atlanta Mission and Operation HOPE Foundation.