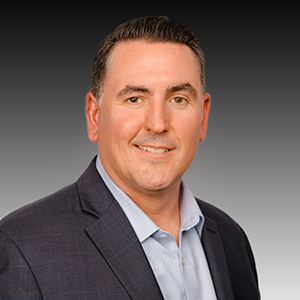 Mark Mitchell
Vice President, Product Management
As Vice President of Product Management for E*TRADE Corporate Services, Mark leads the strategy and execution for Corporate Services products: Equity Edge Online®, the Client Resource Center, and participant experience on etrade.com. Mark has more than 15 years of product management experience, specializing in web and mobile software applications.
Prior to E*TRADE, Mark was co-founder of BCS Interactive, a digital design and marketing agency with responsibility for managing design and development. He brings a unique perspective to delivering cutting-edge digital experiences designed to deliver an industry-leading user experience.
Mark studied at the Institute of Audio Research and holds a FINRA Series 99 designation.
Before his time in the financial services industry, Mark worked as a recording engineer for some of the world's most famous rock stars and music artists.