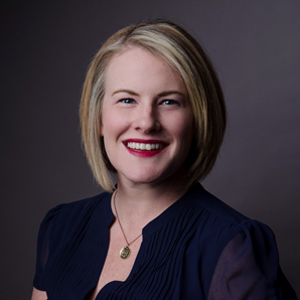 Kate Winget
Senior Vice President, Head of Gradifi
Kate Winget is the Head of Gradifi and runs the day-to-day 529 college savings, student loan benefit, and financial wellness efforts for E*TRADE Corporate Services. Kate joined Gradifi in February 2017 as part of Gradifi's management team and led the team through the acquisition by E*TRADE Corporate Services in December 2019. Gradifi is leading the way in providing innovative financial benefits that empower employers to help brighten the financial futures of their employees with contributions to their student loans, options to refinance their loans, and help save for their children's educational futures. Comprised of more than 50 employees, the business was founded in 2014, serves over 800 clients, and is headquartered in Boston, MA.
Kate brings over 20 years of experience in financial services, technology, and benefits. Prior to joining Gradifi, Kate held management and leadership positions at several banking institutions, including First Republic Bank, PNC Bank, and Suntrust Bank. Kate has held roles across organizations in sales, service, business development, and business operations. She is a strategic business advisor with significant leadership and team-building experience.
Kate graduated from Northeastern in 2003 with a BS in Business Administration with a dual concentration in supply chain management/logistics and marketing. She also holds FINRA 7 and 63 licenses.
When Kate's not at work she is likely with her husband and their two daughters living outside Boston, spending as much time as she can at the beach with her family, or crafting epic meals at home.