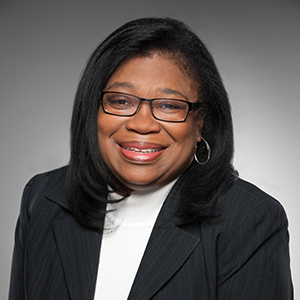 Bevely (Bev) Lowe
Vice President, Business Operations
As Vice President of E*TRADE Corporate Services, Bev is responsible for Business Operations and Governance.
She has 30+ years of multidisciplinary management experience in financial services and governance, as well as experience in branch operations, brokerage compliance, audit, customer service, and risk management. Prior to joining E*TRADE in 2008, Bev was the director of internal control at NetBank, FSB and the compliance operations manager at Northwestern Mutual.
Bev earned her bachelor's degree from Philander Smith College and MBA from Mercer University.
Outside of the office, you can find Bev volunteering with Gwinnett Pearls of Service Foundation and the American Cancer Society.