EAS Connect
Coming soon, our robust, fully customizable RIA platform will allow you to integrate your ecosystem without migrating to a new platform or learning a whole new system.
Simplified digital account onboarding
Open accounts in minutes with straight-through processing. Move away from traditional paper and forms-based account opening and experience a more intuitive, guided experience.
Automatic account upload into advisor ecosystem. Data is collected from CRM and streamlined and completed via eSignature. Pre-filled client information reduces manual data entry (up to 80% in most cases).
Streamlined bulk account transfer solution. Allows you to open blocks of client accounts to aid smooth transition.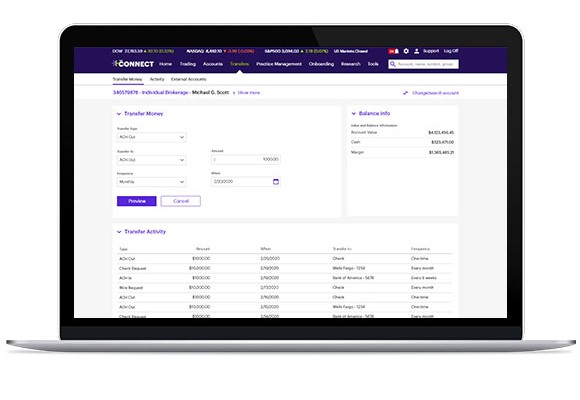 End-to-end integration
Full end-to-end and single sign-on integration with advisors' systems, vendors, and partners.
Seamless integration with CRM, rebalancing software, portfolio management systems, financial planning, risk tools, and more.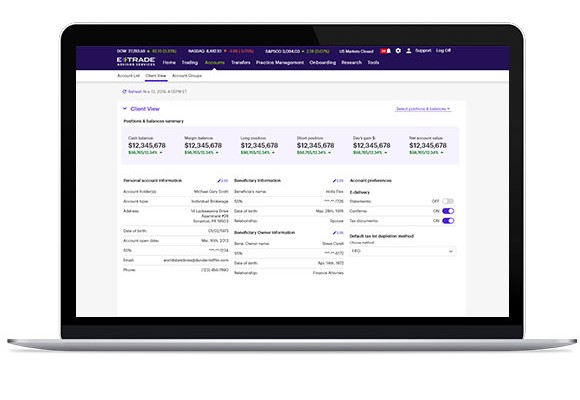 Robust trading capabilities, external platform connectivity
Painlessly connect with the systems and software you're currently using.
Trading features include single-account stock, ETF, mutual fund, options, and fixed income trading.
Three convenient trading options, including advisor custody portal, upload trade order files, and route trades via FIX networks.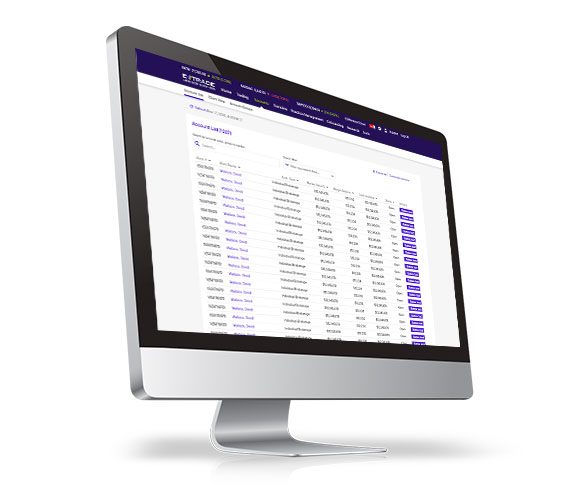 Customizable and role-based views
Create custom views based on the individual needs of clients and priorities set by you.
Unique account lookup and full-client, group, and consolidated views.