Discussing advisory fees with your clients
Mike Lover, Senior Director, Business Development
E*TRADE Advisor Services

11/19/18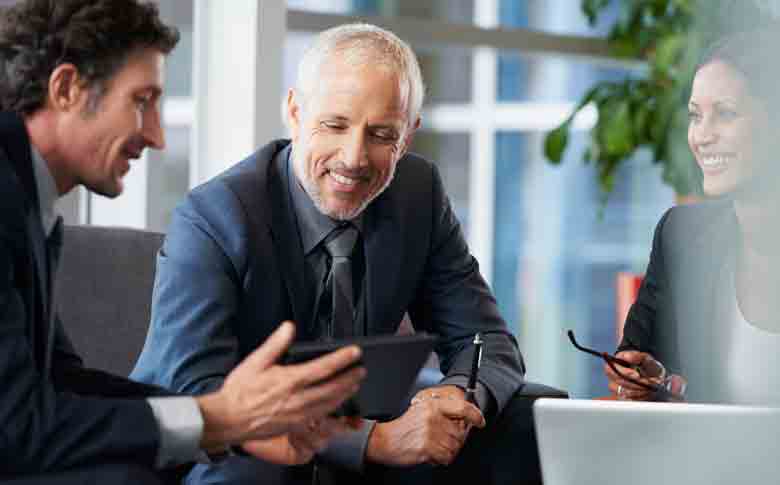 While financial advisors may believe they are well-covered when it comes to discussing fees with their clients, research suggests that there is a disconnect between this perception and reality.
According to a report by State Street Global Advisors and Knowledge@Wharton,1 most advisors (95%) say they discuss fees, yet fewer than two-thirds of clients (61%) say their advisors initiated fee discussions with them.
The study goes on to note that fewer than half of clients (43%) say they understand advisory fees "completely" or even "fairly well." This is important when you consider that nearly one-third of clients (31%) consider "reasonable cost" to be one of the most important factors in their choice of a financial advisor.2
It's essential to get comfortable discussing fees with clients in a way that reassures them of the value your firm provides in helping them achieve their financial goals. This may be especially true for clients who have worked with commission-based advisors in the past. Many of these clients don't really understand the fee-based advisor compensation model—so it's up to you to explain its benefits.
Devise a fee strategy
The key to having fee conversations with clients is devising a fee strategy that takes into account your cost of delivering services. This will make it easier for you to clearly articulate the rationale behind your fee structure to your clients.
Here are five guidelines to having a successful fee discussion with your clients:
Be proactive. Take the lead with clients when it comes to discussing fees instead of waiting for them to ask. This should start early in your relationship—even as early as your first meeting with prospects. By raising the subject, it's easier to direct the conversation appropriately. As for ongoing fee discussions, the State Street Global Advisors and Knowledge@Wharton report found that 44% of advisors say they discuss fees with clients annually, while 15% discuss fees quarterly. Meanwhile, 18% of advisors say they only discuss fees with clients when an issue arises and 16% discuss fees when a client raises the subject.
Be clear and concise. Clarity is critical to helping clients understand your advisory fees. Using hard-to-understand industry jargon may confuse clients and make the conversation more difficult than it needs to be. Make sure they understand what services your firm is delivering. Explain that the all-inclusive annual fee is for portfolio construction, ongoing investment advice, and portfolio transactions.
Prepare a written fee schedule. This has become even more important with the growing emphasis on transparency among advisory firms. By putting your fees down in writing, you are showing clients and prospects that your firm is completely transparent and accountable when it comes to making sure they understand how you are compensated for your services and expertise.
Emphasize the value your firm delivers for clients. This is different from listing the services your firm offers. Value is more subjective than services, but it's just as important when it comes to helping clients become comfortable with your advisory fees. For example, explain that your role goes well beyond just selecting appropriate investments for their situation. You provide an integrated, personalized investment program that includes portfolio construction, active management of the portfolio, ongoing performance analysis, and portfolio adjustments as needed to ensure their investments remain aligned with their financial goals and needs.
When appropriate, explain the advantages and disadvantages of both the fee-based model and the commission-based model. Clients who are used to working with commission-based advisors sometimes do not understand the inherent advantages of the fee-based model. The fee-based model removes potential conflicts of interest that may exist when advisors are paid a commission on investment products they sell. Explaining the pros and cons of both models can potentially help clients gain a broader understanding of which model they are likely to choose from.
Be confident and decisive
Perhaps most importantly, you must be able to state your fees confidently and stand by them without wavering or appearing defensive. This starts with devising a sound fee strategy that makes sure your firm is fairly compensated for your expertise and the value-added services you provide to your clients.
By following these guidelines, you'll be fully prepared to talk to your clients about your firm's advisory fees. A well-executed fee discussion can lead to more satisfied clients, higher client retention rates, and more client referrals.
1. "Bridging the Trust Divide: The Financial Advisor-Client Relationship", State Street Global Advisors and Knowledge@Wharton, 2006. http://knowledge.wharton.upenn.edu/specialreport/bridging-the-trust-divide-the-financial-advisor-client-relationship
2. Ibid.
Looking to expand your knowledge?